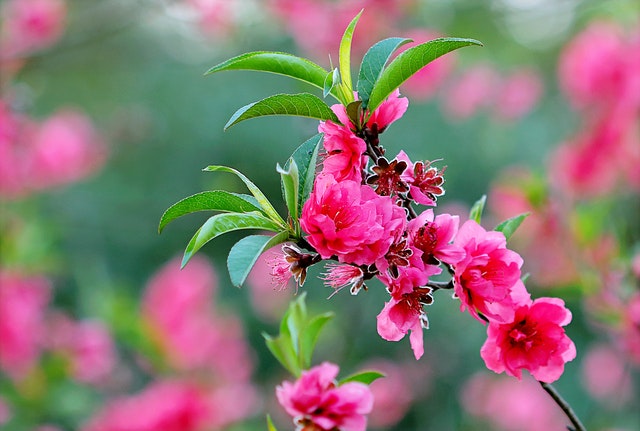 What is the difference between Hydrangeas and Plume Hydrangeas?
The hydrangea has been the number one most popular garden plant in the Netherlands for many years. Logical because there are so many different types, colors and sizes. The locations and flowering periods also differ greatly from each other, which ensures something for everyone. The different hydrangeas are often confused with each other, in this blog we would like to explain to you what exactly the difference is between the panicle hydrangea (hydrangea paniculata) and the 'regular' or farm hydrangea (hydrangea arborescens and the hydrangea macrophylla).
What is a 'regular' hydrangea?
The common hydrangea is a Hydrangea Arborescens, a very well-known species is the hydrangea Annabelle or the Hydrangea Strong Annabelle. Typical of this species are the large round spherical flowers. The plants reach a maximum height of 120-150cm. The flowers bloom from mid-July to September. A disadvantage of this variety is that the flowers are often almost too large (namely up to 25cm) in relation to the stems, which can cause the stems to snap after a heavy rain shower.
The Farmer Hydrangea
The farmer's hydrangea, the hydrangea macrophylla, is a smaller perennial species and can mainly be found in the typical blue and pink colours. This variety has a fairly classic or old-fashioned character because they are often planted near farms. The farmer's hydrangea has a smaller flower than the regular hydrangea, about 15 cm in diameter. The plants are quite woody and sturdier than the Annabelle hydrangea. The farmer's hydrangea is often early and can flower beautifully from June to August.
The panicle hydrangea
The lesser known but certainly not the lesser of the above two species is the panicle hydrangea (Hydrangea paniculata). The panicle hydrangea is a beautifully contemporary plant that is well suited to the larger gardens. The panicle hydrangea is a much larger species, the shrub easily grows 200 to 300 cm high with good annual pruning. In addition, as the name suggests, the flowers are panicle-shaped instead of convex and round. The plumes can grow up to 35 cm in a strong adult shrub. The panicle hydrangea flowers from July to September. Special about this shrub is the change of color. At first the flowers are a nice bright white, but as the summer ends the color changes from light pink to a dark shade.
In short, the biggest differences between the 'regular' hydrangea and the panicle hydrangeas is the size and the shape. Ordinary hydrangea is about 150 cm high, the panicle hydrangea can grow to 300 cm. The flowers of the panicle hydrangea grow to a maximum of 40 cm, while the flower of the smaller farm hydrangea only grows to 15 cm.